The Micro Debt - four awards
Posted on Jul 28th, 2011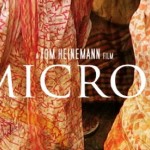 The Micro Debt wins in Portugal, Greece, China and at EU in Brussels.
At the Avanca Film festival in Porto, "The Micro Debt" has been awarded "The Television Prize 2011″. We share the award with a Belgium film and we have been invited to attend the award ceremony that will take place when the festival starts next year.
In Greece we got a special mention at Independent Film Festival.
In October 2011, we won Asias largest TV-festival in Sichuan TV-festival as "Best Long Documentary".
Here in December 2011, we have been invited to Brussels to receive the "Natali Lorenzo-award". As of now, we still don't know the exact cathegory, so more to come.
It certainly has been a good  summer and fall so far. 11 countries has already bought the film for broadcasting. Hopefully more to come. After ABC in Australia bought the film, it has been aired on their cable-network in countries and territories like, Sri Lanka, Fiji, Japan, Hong Kong and Vanuatu.
"The Micro Debt" is also participating in numerous other festivals. As for now (July 2011) the film has been selected for competition at DOCSDF in Mexico, Globians in Berlin, This Human World in Vienna, Independent Film Festival in Patras and Monte Carlo TV Festival in Monaco, and Prix Europa 2011 in Germany.
Both my broadcasters, NRK and DR has submitted the film to "Prix Europa" and "Prix Italia". The festivals are due in the fall 2011.
In the fall we will be screening the film followed by debates at various universities in USA and Canada.
Leave a Reply