About
About Tom Heinemann
Tom Heinemann, has been working as an independent investigative journalist for more than 19 years. In 2000 he received the Kryger – prize for outstanding and excellent journalism from the National Danish Broadcasting Service. He was runner-up for both the 2005 and 2006 prize for journalist of the year in Denmark. In June 2006 he directed A Killer Bargain. In 2007 the film won the Prix Italia in the current affair selection.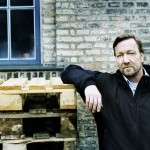 "Tom Heinemann" has also won:
Festival International du Film Environnement
FUJ-prisen 2007 & 2009
Ekofilm
Envirofilms
Agrofilm
Ibiza International Film Festival
About Erling Borgen
Erling Borgen started his career as a journalist in the weekly paper Orientering. In 1988 he got the position as NRK's correspondent in Latin America, where he had his headquarters in Santiago, Chile. He stayed there until 1992. Back in Norway he worked four more years at TV news, until he got his second correspondent job forNRK. This time in Asia, with headquarters in Beijing, China.When he returned to Norway in 1999, Borgen decided to leave NRK and start his own production company, Borgen Production as.In October 2005 he was awarded the prestigious "Freelancer of the Year" award, given by the Norwegian Freelancer Association for his film The Ambassador. The jury claimed the film to be a great example of untraditional journalism on foreign news events.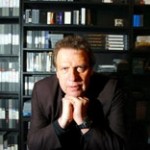 Journalism awards:
"Narvesen-prisen" (The Norwegian Pulitzer Price for brilliant journalism) l982
The Norwegian Peoples Aid Organization  "Price of humanity", for TV-documentaries made in Latin-America, l992
Silver Medal, "The SKUP-award" for investigative journalism, l995
The freelancer of the year 2005
The Prison Award (human rights price in Norway)2006